WORKSHOP
DIA Dessau
7 - 13 October 2010
Work-Wall at Pfefferberg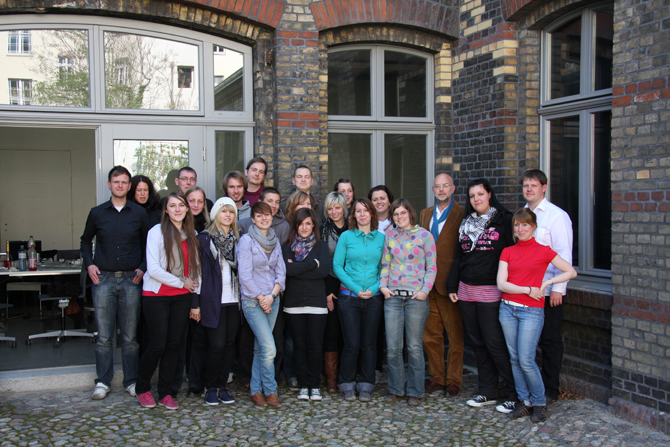 Office space has gone through radical change in the last century ranging from clusters of isolated cubicles to so called office landscapes. While the organization of a traditional corporation was based on the factory model of hierarchical workflow, today's workspace is modeled around environments that allow for interaction, like the scientific lab or the design studio. Our workshop will take the discussion of the office environment to a new level by abandoning the traditional preoccupation with the office plan in order to concentrate on the office section.

When artists moved to Soho in Manhattan, soon afterwards white collar workers began to rent office space in the same area. The attraction of artistic/creative domains is obvious to those interested in creative fields but maybe less obviously also highly attractive to certain white collar work—advertising agencies, digital entrepreneurs, entertainment lawyers, and independent graphic artists and writers. Berlin and its high level of creative work force is therefore a natural center for our investigation.

Our context is Pfefferberg. Once a brewery and machine shop, Pfefferberg has been transformed into a place of cultural production. Our site joins an enticing white firewall next to the Aedes Campus. Begging for attention, exploration and development, here students are asked to rapidly project a vertical office—wide open to speculation about new work environments. The objective of the WorkWall at Pfefferberg is to establish a new working infrastructure, consisting of a central space filled with technological wizardry, meeting spaces, and secretarial services. While working with consultants, like Vitra interior design services and Schindler elevators/escalators, Aedes is looking for an inventive vertical office that will bring new types of interactions to Pfefferberg and its vicinity.