TUESDAY TALKS
Student-focussed discussions on approachs, methods and thought practices of architecture and urban design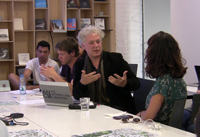 2 JUNE 2015: THILO FOLKERTS, 100 Landschaftsarchitektur, Berlin

A talk on open space in Berlin and approaches to identifying the potential of sites.
Video (Part 1) >>
Video (Part 2) >>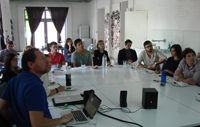 9 JUNE 2015: HENDRIK TIEBEN, Chinese University Hong Kong

A talk on
Magic Carpet
project prompting civic engagement and activating public space local communities.
Video >>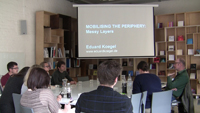 16 JUNE 2015: EDUARD KÖGEL, ANCB & Habitat Unit TU Berlin

A talk on the "Messy Layer" idea: space for the unplanned, open zoning; informal development around a large scale structure.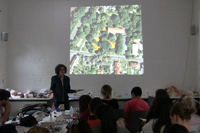 23 JUNE 2015: SUSANNE HOFMANN, die Baupiloten

talked on public participation models and methods, and on her recently published book
Architecture is Participation
. (A recent
event >>
at the ANCB presented the book to the public.)
Video (Part 1) >>
Video (Part 2) >>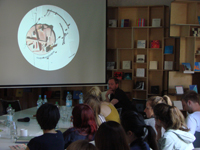 30 JUNE 2015: JULIAN BUSCH, eleven architecture,
GABRIELE FOWLER, Royal Melbourne Institute of Technology

Two talks followed: Julian Busch presented his
Unseen Berlin
projects and his methodology. Gabriele Fowler spoke on
Interspace
, discussing spatial and temporary formation of sensory communities within interior environments.
(Videos coming soon.)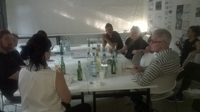 7 JULY 2015: CHRISTOF MAYER, raumlaborberlin

A talk about the work of the
raumlaborberlin
studio, presenting ways to interact with the urban space.
Video >>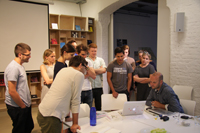 14 JULY 2015: ROBERT NADLER, Leibniz Institute for Regional Geography, Leipzig

A short presentation of
Plug and Play
, a social geography research, followed by a workshop on mental mapping.
Video >>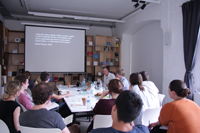 21 JULY 2015: CHRISTIAN GÄNSHIRT, Architect and Writer, Associate Professor of Architectural Theory at Xi'an Jiaotong-Liverpool University in Suzhou, China

Presentation around his book
Tools for Ideas: An Introduction to Architectural Design
.
(Video coming soon.)