UNIVERSITY OF LAGOS (UNILAG)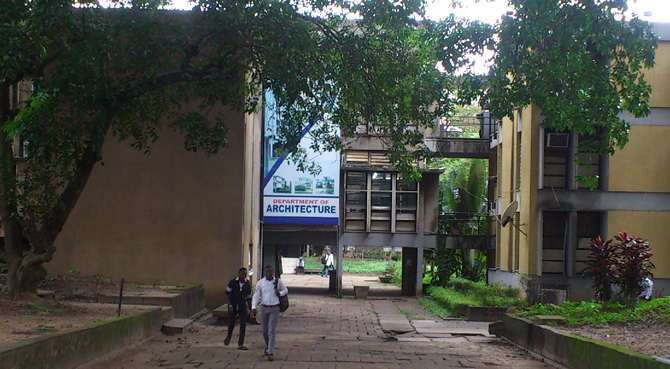 The University of Lagos (Unilag) is a pluralistic academic organisation, with a whopping student population of over 45,000 and staff of over 4,000. Because of its size and reach Unilag is an institution in Nigeria, as well as a lively destination in Lagos. Founded shortly after Nigeria's independence in 1962, the University of Lagos was established to develop and train the professional workforce needed for the country's future.

Unilag fosters academic research, which enabling faculty and students to think creatively and avoid dogma. Among the twelve faculties, the faculty of Environmental Design was the first to provide an education and training in architecture. Since then, it has developed and specialized to include distinct departments that deal with design and the built environment. Now the Faculty of Environmental Sciences has four departments, which are Architecture, Building, Estate Management and Urban & Regional Planning.

The Department of Architecture trains students to provide holistic solutions that are context sensitive, rather than simply designed objects. The program encourages conceptual thinking and develops operational skills that are necessary for practice. Students are exposed to global issues in architecture, but especially on design solutions for their local environment, which is undergoing rapid social, cultural and economic changes.