UNIVERSIDAD PONTIFICIA BOLIVARIANA (MEDELLíN)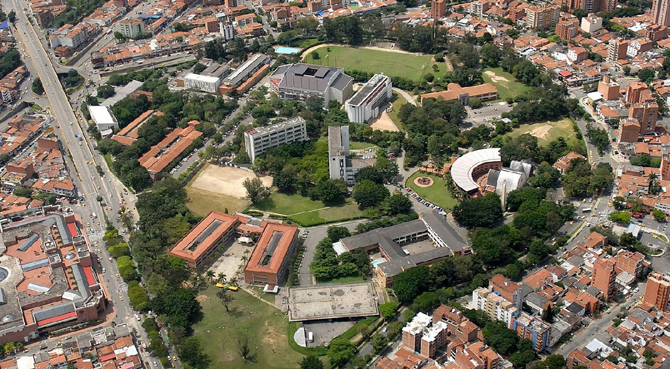 Founded in 1936 by decree of the Catholic Archbishop, the Universidad Pontificia Bolivariana is one of the 29 academic institutes in the world approved directly by the Catholic Church. As such, it strives to develop an authentic of knowledge that also incorporates values and humanism. The School of Architecture and Design is one of the oldest and most established in the university and the first to offer an architecture degree in the city of Medellín. It is considered by many the Alma Mater for the profession in the region. UPB integrates four complementary design faculties: architecture, industrial design, graphic design and –most recently– fashion design.

The School of Architecture at UPB stands out for its design-oriented profile, which can be upheld by the strong influence in the construction and development Medellín in the last 50 years. The department now looks beyond technical experimentation and project viability, towards the social impact of design in the city. This results in the formation of more mature architectural designers, some of whom have transformed Medellín over the last 20 years.

The Laboratory for Technical Experimentation in Architecture (LEET, Laboratorio Experimentación Diseño) at the UPB is instrumental developing research projects related to the environment. It specially answers to the demands of higher energy efficiency associated to architecture and lighting. The Lab is a key tool and facilitator for students working on the Lighting the Global Workspace research collaboration.