TECHNISCHE UNIVERSITÄT BRAUNSCHWEIG (CASE STUDY BERLIN)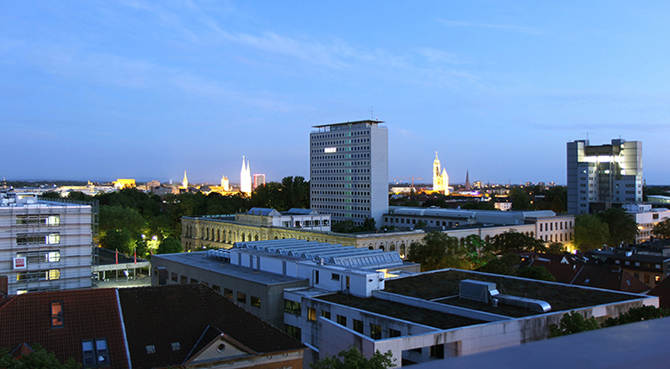 The Institute for Design and Architectural Strategies (IDAS) at TU Braunschweig joined the Lighting the Global Workspace research collaboration as a critical and creative academic team that brings together alternative functional, formal, technical and aesthetic solutions. In this approach to architectural design, inquiry and invention inform creative decision-making processes. As a progressive research institute, IDAS encourages students to go beyond the conveyance of knowledge and to adopt methods and rules that will enable imaginative ideas.

TU Braunschweig is the oldest technical university in Germany. As such, it has a long tradition in engineering, technology and design. Over 15,000 students are enrolled in its six departments, which offer an ample selection of subjects and specialties, ranging from life sciences and education to business and economics. Having played an important role in the architecture of the Federal Republic of Germany, TU Braunschweig has the educational mission of forming forward-thinking designers with a keen sense of social responsibility. Architecture education at TU Braunschweig therefore seeks to transcend systematic boundaries by exploring the interfaces of the built environment and tangential subjects, such as mobility, urbanization and energy efficiency.

IDAS is one of fifteen institutes spread across the department of Architecture, Civil Engineering, and Environmental Sciences – all of which are characterized by their interdisciplinary and research agenda. Whether it is with structural engineering or digital media, students are prompted to think about social and cultural interactions when they approach design challenges.