SoFA DESIGN INSTITUTE (MANILA)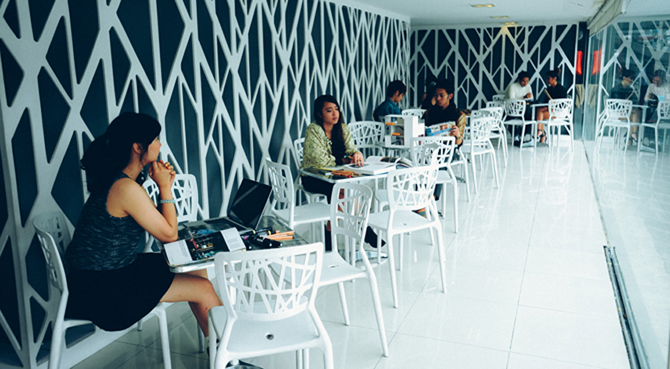 Situated in Manila's Makali district, SoFA Design Institute adds a young and fresh perspective to our research collaboration. Philippines' first specialized design college was inaugurated less than a decade ago in 2007 as the School of Fashion and the Arts (SoFA). Since then, it has gained momentum as one of Southeast Asia's go-to school for an integral design education. In 2010, it added Interior Design to its academic range, complementing the design repertoire.

SoFA's campus is in the heart of a highly planned urban environment. Classes are held in a commercial building near major traffic arteries and mass transit in the business hub of the Philippines. Students follow a rigorous curriculum, characterized by a design-focused approach to creativity, technical expertise, and business know-how.

SoFA offers an environment of creative learning, articulated by conceptual thinking and real-life business applications. Students explore their innovative potential and self-expression under the instruction of industry professionals, who blend design knowledge with practical experience. By promoting design as a positive force of change, SoFA shapes a new generation of creative professionals in the Philippines and the world. SoFA is therefore an ideal partner institute because they view design, fundamentally, as research. Their educational mission is predicated on teaching design and understanding design within a pedagogy that begins with critical inquiry and ends with critical evaluation – a process that can be understood as embracing the essence of research.