WORKSHOP
Pratt Institute, New York
5 June – 29 June 2017
Urban Incubators for Berlin


For the seventh time, architecture students at Pratt Institute returned to ANCB to work with the urban structure of Berlin.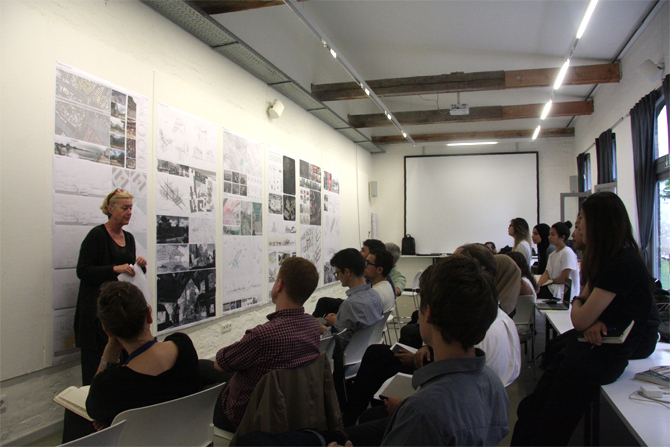 Berlin today is remarkable—even amongst European cities — in its experimental use of public space that broadens the traditional notion of city and suggests innovative, contemporary solutions for place making. Innumerable public events comprise an ever-changing unparalleled urban spectacle in Berlin. Berliners love their public space and are not afraid of the public. To the contrary to US Americans who are afraid of the public and are used to navigating an essentially militarized public space, Berliners flock to crowds. They reorder our perception of the city and its institutions, and democratize the urban condition.

The studio investigates 21st Century scales of place making. Scales of intervention today differ radically from the institution-driven mega urban design projects of the past and demand an adaptive architecture to respond to the fluid and amorphous condition of public space that constantly supports different temporary public programs that shift in scale, nature and duration.

The design of urban incubators that combine the consumption of film, media spectacles and festivals with the production of the same, shall be the overall topic of this year's studio. The task is to design small urban incubators that provide support for neighborhood film screenings, different pop ups, temporary restaurants, bars, viewing spaces, "celebrity sightings" and parades for a novel appropriation for the user as cultural producer. The design project shall offer an alternative space for public engagement in relationship to art, film, fashion, theatre and music programs and the rituals that are related to it.

Studio Coordinators: Dagmar Richter and William Menking, assisted by Bryce Taylor and Lucas Bucknavage