WORKSHOP
Confluence Institute.
Institute for Innovation and Creative Strategies in Architecture
3 – 7 April 2018
JUST LIVING: Housing Models for the Future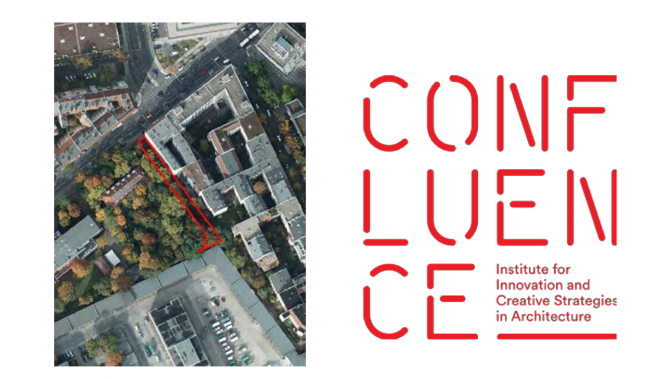 In this workshop, students explored housing models of the future and new strategies to adapt our habits of living and working to increasingly changing circumstances.
The proposals were developed for a specific site in Berlin, located at Perleberger Str.62a, in Moabit. Its complex, narrow shape, access to the adjacent parkland and the historic and heritage listed context posed a challenge for the students to create a buildable solution.
The task was to overcome these obstacles and consider them as urban potentials that create an imaginative combination of habitation and working spaces. The results were presented to a jury on Saturday the 07th April.
Studio Coordinators: Karsten Huneck and Bernd Truempler