WORKSHOP
Universidad Diego Portales
23 September - 4 October 2019
Berlin Architectural Guide 2019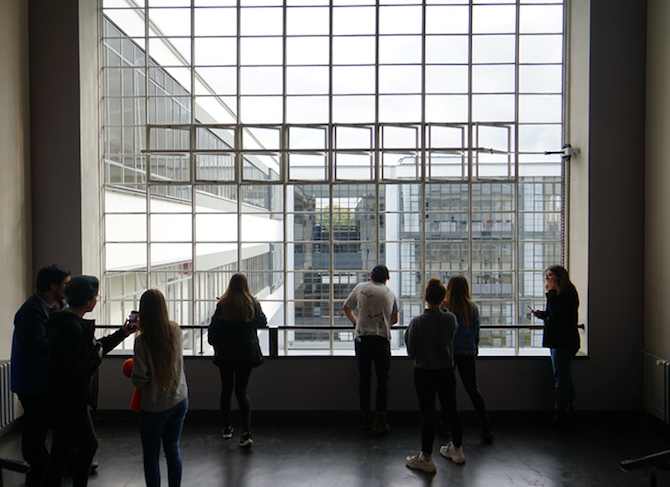 The BERLIN ARCHITECTRUAL GUIDE is the outcome of an audiovisual research conducted by students visiting from the Universidad Diego Portales. It aims to depict the multiple historical and ideological layers that interact throughout Berlin, reflecting the city's rich and diverse contemporary condition.
Berlin, more than any other European city, incarnates the political and social transformations of the 20th century. The guide presents a register of 75 landmarks in a series of 1-minute videos which are organized in a digital map. The project is made available as an online resource for the general public via social media platform and google earth.

The case studies were classified both historically being representative of a particular time in Berlin's history and by architectural program. The selection covers examples from the German Reich (1871-1918), the Weimar Republic (1918-1933), Nazi Germany (1933-1945), the Cold War period (1945-1990) and the reunified Federal Republic of Germany (1990-today) in a single timeline that includes categories such as housing, culture and sports, education, religion and memorial, as well as infrastructure.
This is the starting point of an open database that can be expanded not only as a project on Berlin, but also as a form of production to be replicated in other cities.
Studio Coordinators: Mathias Klotz and Nicolas Stutzin