WORKSHOP
Hochschule Darmstadt
Summer Semester 2022
Aedes Campus
The students from Hochschule Darmstadt were asked to rethink the Aedes campus, its heritage, its current and future use. The studio focused on the spatial organisation related to the different functions and the connection between the interior and the outdoor spaces, providing alternative solutions that could accommodate Aedes' exhibition, workshop and event spaces as well as the café in new and exciting ways.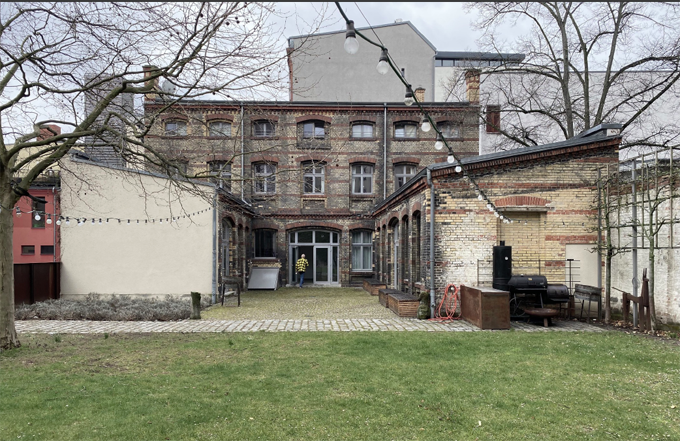 Foto: Robert Zeimer
The existing Aedes Campus was reorganised to extend the exhibition and workshop spaces. In addition, the student redesigned the bookshop and the bar, proposing new and innovative solutions.
A key aspect was the dialogue between the heritage facade and the interior functions. The facade is the connection point to the Pfefferberg site, in the past a brewery, now a network of different buildings with a cultural agenda. On the other hand, the Aedes Campus is a space for exhibitions and education, a storefront gallery and an events venue that deals with the built environment pushing for an international exchange and sustainability.
It also hosts a patio and a courtyard, which are extension of the indoor spaces and functions. The students were asked to further integrate this connection to support the Aedes Campus mission throughout its spaces.
Studio Coordinator: Prof. Robert Zeimer