WORKSHOP
COME OUT AND PLAY!
20 April 2023 and 26 April 2023
Two classes from two Berlin schools participated in the Junior campus, which were organised in conjunction with the exhibition Huts, Temples, Castles at Aedes Architecture Forum in Berlin. The exhibition, with photographs by Ursula Schulz-Dornburg, showcases Jongensland, an adventure playground in Amsterdam established in 1969. It features photographs documenting the freedom, creativity, and independence of the children who built the play area out of leftover materials. The exhibition aims to spark a conversation about how the well-being of children is an indicator of a healthy living environment and a functional society.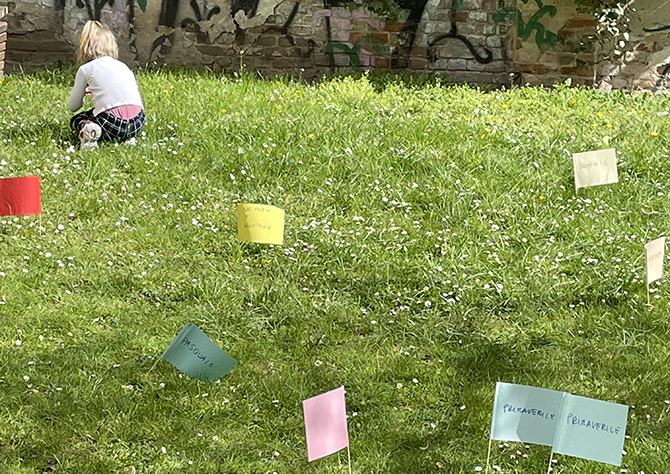 As an interactive complement to the exhibition, ANCB organised two-day workshops with two different Berlin schools, engaging the kids in spatial thinking, perception, scales, and materials. During the workshop, the children participated in various activities, such as a scavenger hunt, to explore the exhibition, marking different areas based on their perceptions and interests, making frottages of different surfaces using pencils and paper, and building towers out of cardboard blocks.
The workshop allowed the children to learn more about the importance of physical space and how architecture and design can play a crucial role in creating spaces that promote learning, growth, and community. The visit to the exhibition and workshop were part of a broader educational programme aimed at promoting sustainable urban development and public awareness of architecture and design.
Photo Credits: © Ludovica Tomarchio