WORKSHOP
German University of Technology in Oman (GUtech)

Climate Adapted Design Strategies for a Mixed-Use Building in Berlin
12 - 30 June 2023
The German University of Technology Oman leads a workshop at ANCB about sustainable mixed-use developments.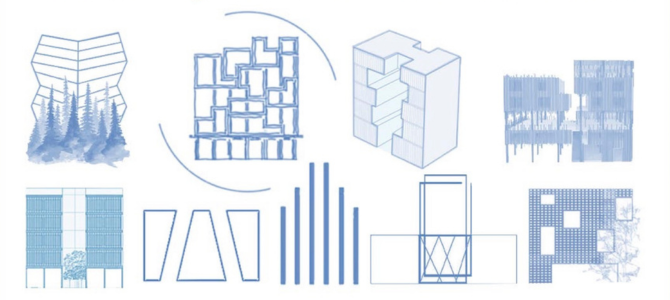 The urban block structure in Berlin often exposes gaps or 'missing pieces' within the blocks. These gaps have various causes, some common in cities with a focus on development opportunities, and others specific to the city's history, as it was heavily bombed during the Second World War. Despite a certain rhythm unique to Berlin, the infill creating street walls is not consistently uniform, representing different development strategies over time. 
In recent decades, Berlin has become increasingly concerned with energy-efficient strategies for its unique environment. These strategies encompass building operation and material choices, while considering the implications of 'embodied energy'. Passive design strategies, particularly solar orientation, are essential, and adapting to the changing climate is crucial, as Berlin expects a much warmer climate in the next 50 years compared to past decades. Smart building design must accommodate these changes. 
The main approach of the studio involves designing an infill building in teamwork, utilising advanced energy-efficient strategies, considering passive design analysis and embodied energy accounting. Additionally, the focus will be on the building's thermal performance and integrating passive strategies for natural cooling and heating.
Studio coordinator: Prof. Alexander Kader

Photo Credit: Ludovica Tomarchio