PUBLIC DEBATE
Power Relations in Urban Governance
Participation in the Public Space of Arab Cities
Tuesday, 5 September 2023, 6.00 pm
An ANCB Lab Talk within the frame of the international research project led by the Chair of International Urbanism and Design, Habitat Unit, TU Berlin, in cooperation with partners from Germany and the MENA countries Tunisia, Jordan, Lebanon, Iraq, Sudan and Egypt, and funded by DAAD's Ta'ziz Partnerschaft programme.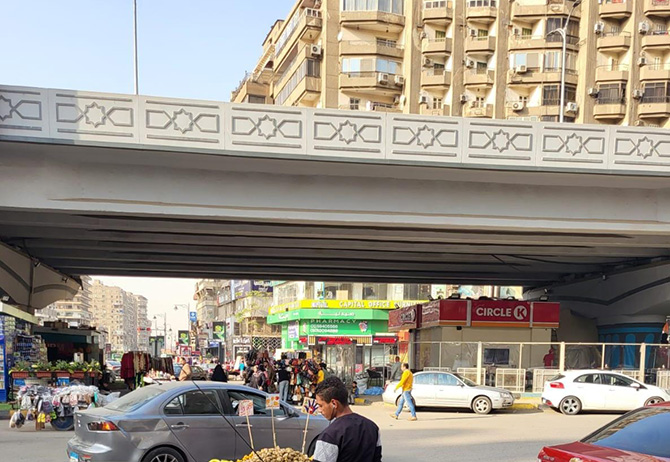 Image: © Habitat Unit 
Decentralization in urban governance has proven to be an important factor for enhancing the quality of urban life. Local authorities in many MENA countries suffer from a lack of finances and resources, as well as from having less control over decision-making, which often takes place at the national level through a centralized structure. Public space, in its different types and functions is one of the most important areas for urban governance and significantly shapes the urban forms and functions of a city. Further, it plays an important role socially, economically, environmentally as well as politically, which might also lead to conflicts amongst actors.
This research project Power Relations in Urban Governance: Participation in the Public Space of Arab Cities will compare cases from partner countries in the Arab region and analyze the participation factors and levels that could enhance local urban governance. It will investigate the relations of power, politics, and representations of citizenship, mapping stakeholders' participation; through exchange between different partner countries, represented by academic and non-academic partners.
This public Lab Talk is a part of the project's first workshop in Berlin, which aims to build a network between the different academic and non-academic actors from the partner countries. 
PROGRAMME
WELCOME
Dunya Bouchi, Managing Director ANCB, Berlin
Dr. Hassan Elmouelhi, Habitat Unit, International Urbanism and Design, TU Berlin, Germany
SHORT INPUT LECTURES 
Dr. Olfa Ben Medien, High School of Technologies of Environment, Urban Planning and Construction, Carthage University, Tunis, Tunisia
Dr. Nina Zeidan, Lebanese University, Beirut, Lebanon
Dr. Farah Al-Atrash, Architecture and Interior Architecture Department, German Jordanian University (GJU), Jordan
Dr. Layla Raswol, College of Spatial Planning and Applied Science, University Duhok, Kurdistan-Iraq
Dr. Marwa Ahmed, Urban Development Fund (UDF), Egypt
Dr. Ibrahim Zakaria, Faculty of Architecture, Department of Physical Planning and Urban Design (DPUD), University of Khartoum, Sudan
PANEL DISCUSSION WITH THE PARTICIPANTS 
Considering the socio-economic and political conditions in the Arab region, and in the frame of understanding the current state of power relations between different actors within the local governance in the partner countries, the following questions will be addressed: which role does participation play in the production process of public space? What are the major obstacles to achieving active participation in public space in the Arab partner countries?
This Lab Talk is part of the ANCB programme DEMOCRATIC DESIGN Cooperation, Collaboration and Compromise, exploring working together for a future architecture by identifying strategies to bring architects and new partners together, to extract tools for successful collaboration and to discuss aims for a broader communication.
Photos © Erik-Jan Ouwerkerk