WORKSHOP
Universidad Diego Portales, Santiago de Chile
19 - 30 September 2011
Berlin Waterfronts 2011
Berlin has a voluminous presence of water both surrounding the city and crossing it. Despite this, Berlin's relationship with the water is not clear, and historically the Spree doesn't seem to have the leading role as public space that the rivers in Cologne, Paris and London have.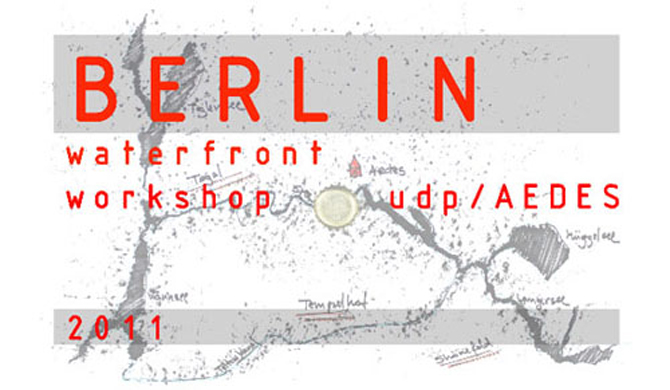 The workshop explores the net of lakes, channels and rivers in Berlin with the objective to develop projects that elucidate the relationship between the city and its waterfronts. The assignment is to scan these sites, detect significant points, and through permanent or temporary interventions, show them and propose significant alterations.

The students, using video as a tool, will accumulate audiovisual material which - subjected to an ongoing analytical review - will generate a singular concept acquiring an increasing precision. The ultimate goal of this workshop is to outline eventual proposals, through the digital post production process, and enhance the examined situations.
Final Presentation: The workshop results will be publicly presented on Friday, September 30 at 6 pm together with a presentation of the forthcoming book on the Ukrainian/Chilean graphic designer Mauricio Amster by Juan Guillermo Tejeda. All are welcome, registration is not required!

Studio Coordinators: Mathias Klotz and Carlos Pérez with Guillermo Tejed.