PUBLIC DEBATE
BMW Guggenheim LAB

The BMW Guggenheim Lab in Berlin is offering a continuous programme from June 15th to July 29th. It is located next to ANCB at the Pfefferberg. The BMW Guggenheim Lab is presented in cooperation with ANCB The Metropolitan Laboratory.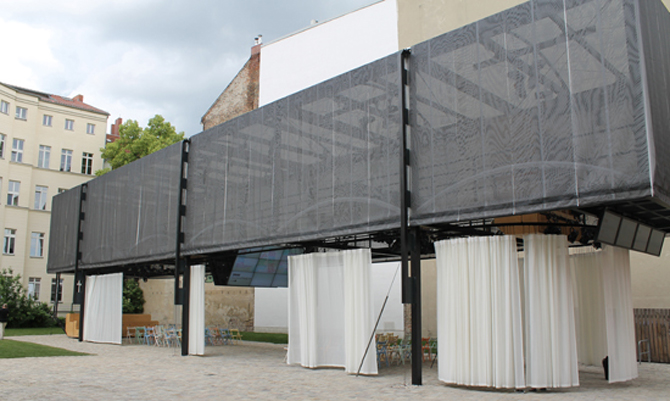 Photo credit: Maria Nicanor, curator BMW Guggenheim Lab

ANCB and the BMW Guggenheim Lab share a common interest in the communication of architecture and urban design, and its ethical, cultural and social dimensions. ANCB looks forward to this exciting and inspiring initiative, and to collaborating with its neighbour during its stay at Pfefferberg this summer.

The BMW Guggenheim Lab is an ambitious six-year, nine-city initiative devoted to the exploration of challenges and opportunities facing today's cities. As a combination of think tank, public forum and community centre, the BMW Guggenheim Lab will offer nearly three months of free programmes that address present urban living conditions through the theme 'Confronting Comfort'. As a leading international cultural institution, the Guggenheim's involvement underscores the relevance of ANCB Metropolitan Laboratory's mission. ANCB highly appreciates the Guggenheim and BMW for their commitment to this significant research project, and is glad to contribute with its partners and associated networks.