WORKSHOP
Pratt Institute, New York
1 July - 2 August 2013

PRATT BERLIN: TEMPORARY URBAN PROTOTYPES
International Summer Programme Pratt Institute 2013
The studio investigates 21st century scales of place making. Scales of intervention today differ radically from the institution-driven urban design of the past and demand an adaptive architecture to respond to the fluid and amorphous condition of public space that constantly offers temporary public programmes that shift in scale, nature and duration.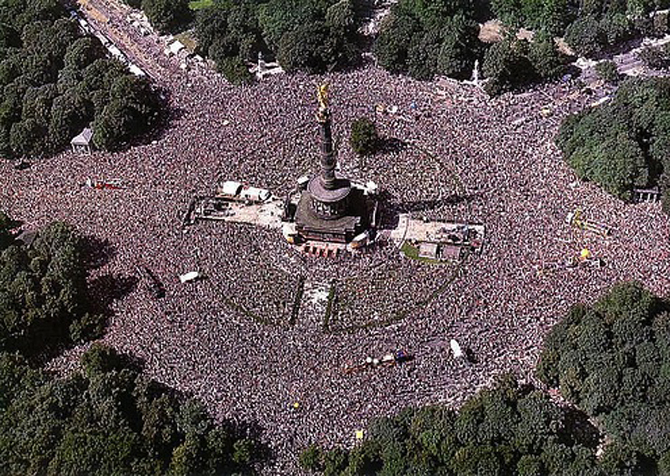 Love Parade at Tiergarten

Berlin today is remarkable—even amongst European cities—in its experimental use of public space that broadens the traditional notion of city and suggests innovative, contemporary solutions for place making. The Love Parade, The Tresor, Cafe Moskau, Bar 25, Temporary Gardens and Lange Nacht (where museums, governmental buildings, and science labs are open to the public offering special events throughout the night), soccer rave parties, New Year's nights and innumerable other public events comprise an unparalleled urban spectacle. They reorder our perception of the city and its institutions, and democratize the urban condition. Berlin's many voids, its strong axial linkages between key landmarks and extensive interconnected green space buttress these innovations.

The studio visits numerous architectural sites in Berlin and, in partial fulfillment of their seminar on contemporary tectonics, is touring Scandinavia and Germany with their professors.

Shared workshops, pin ups, exhibits and lectures with counterparts from other parts of the world give the programme a multifaceted global perspective to the students' tenure.

Pratt's Berlin programme is an international travel studio at Pratt Institute School of Architecture, currently taught by Dagmar Richter, Dragana Zoric and Mandi Fung.