PUBLIC DEBATE
In-Between. Spatial Discourse in Visual Culture
On Cultivating Spatial Incertitudes in the City
Friday, 17 January 2014


A conversation with Christine Dissmann and Andreas Gehrke moderated by Lukas Feireiss accompanying the exhibition In-Between. Spatial Discourse in Visual Culture. Part 1: Incertitudes by Andreas Gehrke & Markus Miessen, at Aedes am Pfefferberg.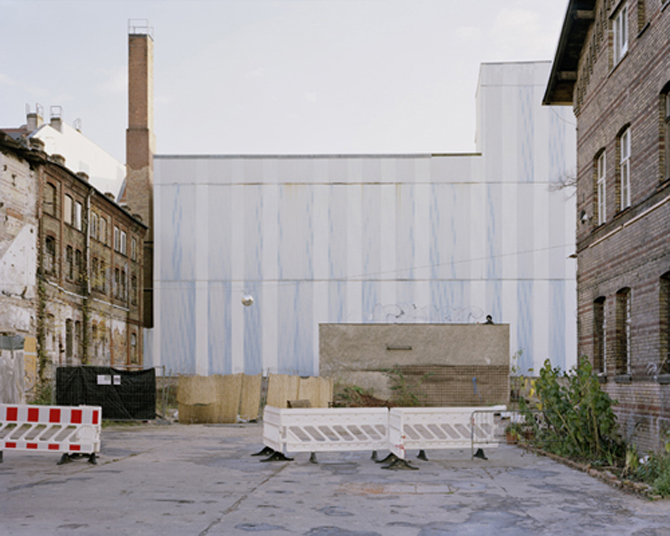 Public Debate
Date: Friday, 17 January 2014, 6:30 pm
Place: ANCB The Aedes Metropolitan Laboratory, Christinenstr. 18-19, 10119 Berlin

Exhibition
Place: Aedes am Pfefferberg, Christinenstr. 18-19, 10119 Berlin
Opening: Monday, 13 January 2014, 6:30 pm
Exhibition Dates: 13 - 23 January 2014

In-Between is a new quarterly exhibition series curated by Lukas Feireiss for ANCB The Aedes Metropolitan Laboratory. The series brings together artistic positions that critically explore spatial discourses in contemporary visual culture – ranging from architecture and installation, to photography and film, painting and illustration. It examines the influential strength of architecture and the built environment on the arts and investigates how built forms are being used and misused, thereby distending and extending space, and potentially offering alternatives to the autonomous presumptions of architecture.

The first part of the series, 'Incertitudes', is a collaboratively developed exhibition by Berlin-based photographer and publisher Andreas Gehrke with architect and writer Markus Miessen. It revisits various spaces and places within the city of Berlin and follows their evolution over the course of the last decade. 'Incertitudes' can be understood as both a retrospective view and a new perspective on the project 'Spaces of Uncertainty' by Kenny Cupers and Markus Miessen (Berlin, 2002). It acts as a visual and narrative archive of urban uncertainties.

Speaking at the exhibition opening:
Dr. h.c. Kristin Feireiss, Aedes Berlin
Lukas Feireiss, Studio Lukas Feireiss
Markus Miessen, Studio Miessen

Taking part in the debate:
Christine Dissmann, Architect, Writer, Director, Berlin
Andreas Gehrke, Photographer and Publisher, Berlin
Moderator:
Lukas Feireiss, Curator, Artist, Writer, Berlin

More information on the exhibition series can be found here.