WORKSHOP
Universidad Europea de Madrid
3 - 12 April 2014

BERLIN AGRICULTURAL URBAN SITES_Tempelhofer Feld
"The shift in emphasis from the "function" of Modernism to the "production" of contemporary practice can be charted through relationship of architecture to the larger environment.

Traditionally, culture has always been associated with agriculture, but now the information, energy, labor and landscape, among other activities, can be cultivated."

Mason White & Maya Przybylski in "On Farming"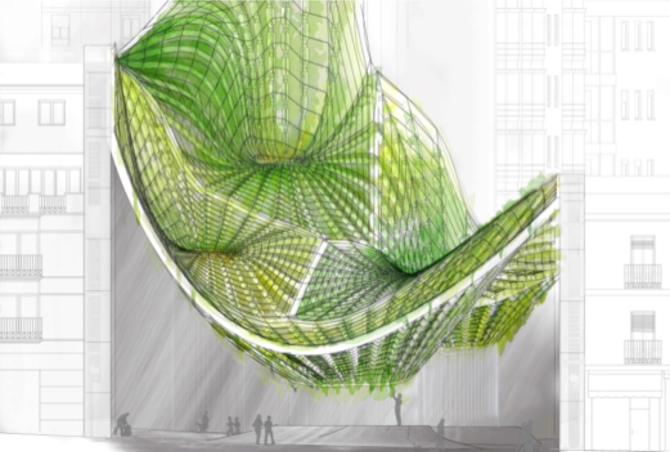 Photo: Silvia Rivela, UEM Project

Urban infrastructures and new inner peripheries are productive surfaces with innate potentials for city naturalization processes and cyclical yield. Public realm is being articulated for the invention of modest and modern seasonal paradises close to our everyday life. The intelligent user, present in the virtual and the real, is being armed with complex skills to participate in the control of the environment. Biomimicry and hybrid power cycles are the future already here.

The students will think over these ideas while cycling through Berlin agricultural sites and will work on urban devices to debate general strategies through particular designs.

Tempelhofer Feld will inspire and host proposals in an approach for a quick and effective Workshop.

Please click here to download the collated results of the Design Studio. (30, 2 MB)
Studio Coordinator: Eva Hurtado