PROJECTS
Cinema of the Future
with Medienboard Berlin-Brandenburg
2010–2017
#cinema


A Collaborative Project instigating a continuous debate about independent arthouse cinemas and their role in public urban space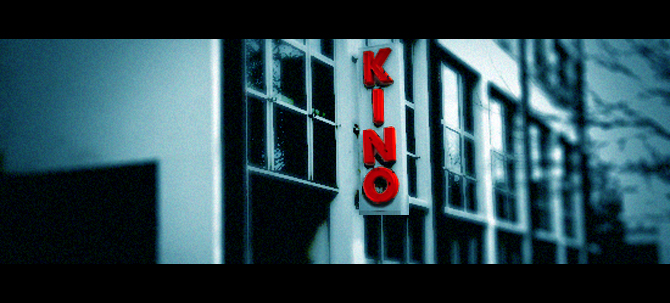 BACKGROUND AND AIMS
Berlin is Germany's cinema capital with its large variety of different programmes and events, in particular the International Film Festival Berlin. Yet there are numerous challenges facing the city's cinema landscape today. The project Cinema of the Future aims at initiating a continuous debate on the subject of cinema in public urban space, by exploring on-the-ground situations in Berlin through architecture design studios informed by specialist input talks and debates as well as by evaluating and publicly presenting the outcomes. After examining the role of the cinema in the future urban public space of the city by exploring urban-architectural opportunities in 2010, and expanded socio-cultural and socio-economic programmes in 2011, Cinema of the Future 2012 focused on the future of the independent arthouse cinema as a critical element of the city's cultural offering using the Eiszeit Cinema in Berlin-Kreuzberg as a case study. Cinema of the Future 2013 was the fourth event in this ANCB series. Its focus was on how the cinema, as a local meeting spot, can act as a catalyst for cohesive social change, using the Rollberg Cinema in Berlin-Neukölln as a case study.

PROJECTS
Cinema of the Future 2017. Hands on Cinema 2.0! Concepts for the Spatial Design and Strategic Development of Six Arthouse Cinemas
University Design Studio with Münster School of Architecture (Prof. Kirsten Schemel, Prof. Kazu Hanada) and Münster School of Design (Prof. Gisela Grosse). Summer semester 2017 with intensive workshop at ANCB on 28–29 April 2017 and public presentation at the Filmkunstmesse Leipzig on 28 September 2017.
Cinema of the Future 2016. Hands on Cinema! Concepts for the Spatial Design and Strategic Development of Five Arthouse Cinemas
University Design Studio with Technische Universität Braunschweig (Prof. Almut Grüntuch-Ernst) and Beuth Hochschule Berlin (Prof. Bri Newesely). Summer semester 2016 with intensive workshop at ANCB on 10–11 June 2016 and public presentation at the Filmkunstmesse Leipzig on 22 September 2016
Cinema of the Future 2013. Cinematic Acupuncture. The Cinema as Social and Creative Catalyst
University Design Studio with Universidad Europea de Madrid (Prof. Angel Luis Fernandez) and Dessau School of Architecture (Sam Chermayeff) 19–27 April 2013. Video recording
Lab Talk: 19 April 2013. Video recording

Cinema of the Future 2012. New Strategies for a Neighbourhood Cinema
University Design Studio with University of Pennsylvania (Prof. Winka Dubbeldam) and TU Braunschweig (Prof. Almut Grüntuch-Ernst) 2–10 March 2012. Video recording
Lab Talk: 2 March 2012. Video recording

Cinema of the Future 2011. Cinema and Urban Public Space
Exhibition: 15 July – 1 September 2011
Exhibition Talk: 15 July 2011
University Design Studio with The Why Factory, TU Delft (Prof. Winy Maas) 18–24 February 2011

Cinema of the Future 2010. Berlin Motion
Exhibition: 16–29 July 2010
University Design Studio with University of Applied Arts, Vienna (Prof. Wolf Prix) 13–20 February 2010