WORKSHOP
Bucerius Summer School 2017
19 August 2017
The Perfect City Block: How do we want to live together (in the future)?


ANCB in collaboration with the ZEIT-Stiftung Ebelin und Gerd Bucerius, Hamburg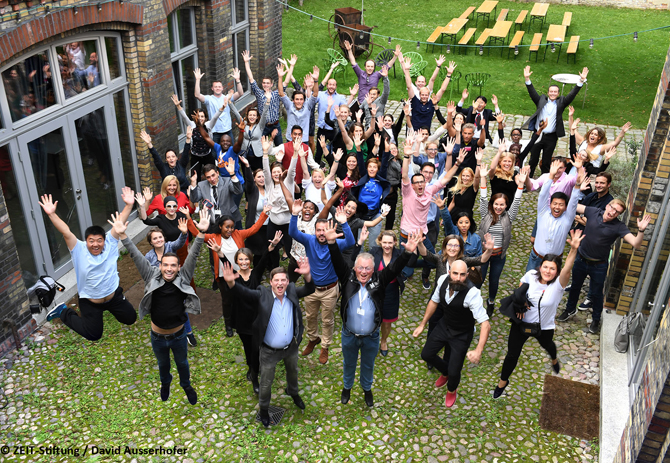 Urban typologies are designed around socio-demographic narratives and parameters, which cannot catch up with current developments. People are living longer, in broad-ranging and fluid household constellations, combining work and home, increasingly in more than one city and country, and mainly in urban contexts be that by choice or default. This Bucerius Summer School programme at ANCB focussed on the question of how we want to live together in the future. The participants were asked to build their perfect city block and elaborate on the relationship between social, economic or cultural backgrounds, environment & pollution, political stability, social cohesion, and the role of urban design through fictional scenarios and abstract models. This approach ensured an open floor for discussion and enabled the participants to debate current topics in an abstract and visionary way without putting the focus on a specific country and political system. The participants were encouraged to contribute their own experience, dreams and ideas to the discussion.

The event was divided in two parts: presentations and a panel discussion to provide input and inspiration for the following workshop session where the panelists acted as coaches.

PROGRAMME

Welcome
Sascha Suhrke, Programme Director Politics and Society, ZEIT-Stiftung, Hamburg

Introduction
Dunya Bouchi & Miriam Mlecek, ANCB, Berlin

Presentations
Rainer Hehl, Architect and Urban Planner, TU Berlin
Anna Tautfest, "Futur 2", Hochschule für bildende Künste, Hamburg
Anna Popelka, Director, PPAG architects, Vienna
Workshop
The participants were provided with a set of tools and information charts. Divided into groups, each group had to discuss and decide how an ideal jointly-used city block could be envisaged. This included decision-making processes on integration/ segregation, security, housing, education, culture and public space. The decisions were translated via the set of tools, consisting of colour-coded bricks and a base, and ended up as a particular spatial typology. The function blocks represented commercial, housing, service, public and cultural entities. All examples of city blocks were then joined on a grid to form an urban conglomeration and the groups had to discuss and present their particular idea of the "perfect city block" and how this plays a role within a whole community and urban quarter.