PUBLIC DEBATE
Our Urban Living Room – Cobe, Copenhagen
Friday, 17 January 2020
On the occasion of the Aedes exhibition opening Our Urban Living Room by Cobe, Copenhagen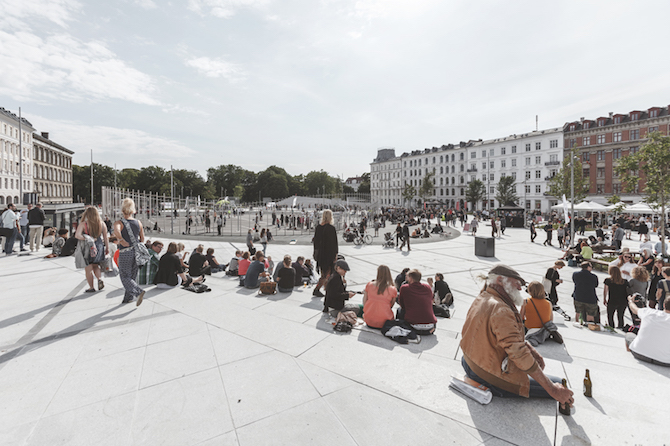 Israels Plads in Copenhagen © Rasmus Hjortshøj – COAST, Cobe and Sweco Architects

The Danish firm Cobe is currently one of the most renowned protagonists of a new generation of architects. Using innovative methods, they explore diverse potentials of the urban and promote them through remarkable projects. Cobe sees the city as an extended living room, in which private and public spaces can be connected in experimental ways – making liveability a central theme of their work.
PROGRAMME
Welcome
Hans-Jürgen Commerell Director, ANCB, Berlin
Lecture
Greta Tiedje Cobe, Copenhagen
Followed by Q&A

ABOUT Cobe
Cobe was founded in 2006 by architect Dan Stubbergaard. Based in Copenhagen, Denmark, Cobe has played a formative role in the transformation of the Danish capital into a vibrant democratic city designed for living, and is currently involved in a large number of projects throughout Europe and North America. Among the firm's most distinctive projects are Nørreport Station – Copenhagen's busiest station; The Silo and the planning of Copenhagen's Nordhavn (North Harbour) district – Scandinavia's biggest urban development to date; Ragnarock – Denmark's museum for rock music in Roskilde; and the development of Paper Island in Copenhagen.
Photos © Rasmus Hjortshoj