PUBLIC DEBATE
DEMOCRATIC DESIGN
New Collaborations in Spacemaking and Politics
Wednesday, 16 August 2023, 6.30 pm
An ANCB Lab Talk within the frame of the Bucerius Summer School on Global Governance in collaboration with the ZEIT-Stiftung Ebelin und Gerd Bucerius, Hamburg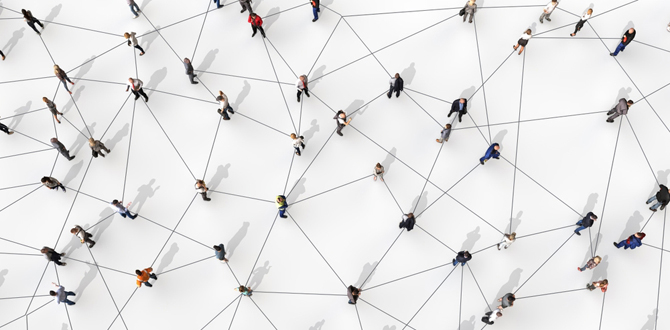 Image: Shutterstock
A rise of collectives and unconventional partnerships – not only in the architecture profession – signals a new era of working together to achieve common goals that will make benefit all. New partnerships are being formed in many countries around the world, to connect and generate a general consent. We must ask not only what can be done, but who can do it. Architecture is and has always been teamwork, collaboration, cooperation and compromise. In this sense, the design process can strengthen democratic understanding, support participation and a societal cohesion that we are so desperately in need of. Today, our way of life and living together is challenged by multiple crises, which threaten our common ground and democratic understandings. While it appears that extreme forces are tearing us apart, there are counter-forces such as civil activism, groups and initiatives that (re)create dialogue and exchange. The local has gained new momentum in relation to the global, and citizens have rediscovered their direct impact on smaller entities and scales. This localisation makes socio-political and spatial challenges conceptually tangible and their responses imaginable, as both policies and concrete projects for spaces.
The ANCB Bucerius Summer School Lab Talk will bring design and governance together, extract tools for successful collaboration and discuss aims for a broader communication: How can governance and planning co-produce visions for the future? How can processes from architectural practices be transferred to economic structures and political strategies to accelerate the urgently needed transformation?
PROGRAMME 
Welcome
Hans-Jürgen Commerell, Director, ANCB The Aedes Metropolitan Laboratory, Berlin 
Sascha Suhrke, Director, Head of Politics and Society, ZEIT-Stiftung Ebelin und Gerd Bucerius, Hamburg
Presentations and Discussion 
Leona Lynen, ZUsammenKUNFT Berlin eG, Urban Development Cooperative, Berlin
Elisa T. Bertuzzo, Independent Researcher on Migration and Urban Development in South Asia, Berlin
Moderator: Eberhard Sandschneider, Partner at Berlin Global Advisors, former Professor for Chinese Politics and International Relations at Otto-Suhr-Institut, FU Berlin
Panel Discussion 
ABOUT BUCERIUS SUMMER SCHOOL 
The Bucerius Summer School on Global Governance, conducted by the ZEIT-Stiftung in cooperation with the Observer Research Foundation, is an annual intensive 11-day summer seminar with the aim to foster leadership qualities among young international professionals by opening a cross-border and transdisciplinary dialogue on current questions of global relevance and providing a platform, where leaders of tomorrow jointly discuss and develop ideas.
Since 2016, ANCB has been regularly invited to curate one-day programmes within the frame of the Summer School that combine inspiring input lectures by international experts with hands-on workshops, where the participants collectively tackle current issues by translating political measures into spatial planning in creative and unconventional ways. Previous subjects include: No Apocalypse Now! Water as Leverage – design driven catalyst for climate action (2022), Art. Architecture. International Politics: Transit Spaces (2019), Science. Fiction. International Politics: Visible and Invisible Borders (2018), The Perfect City Block: How do we want to live together (in the future)? (2017) and Urban (in)securities: Science. Fiction. International Politics (2016).
Images credit: ©ZEIT-Stiftung/David Ausserhofer
We thank the ZEIT-Stiftung Ebelin und Gerd Bucerius, and Sascha Suhrke for the collaboration.