UNIVERSITY DESIGN STUDIO
Politecnico di Milano
29 April - 3 May 2013

Edgelands and Urban Agriculture
For the third year students from the Bachelor in Architecture at the School of Architecture and Society of the Polytechnic of Milan are undertaking a Design Studio at ANCB to develop some issues taken from their thematic studio programme dedicated to "Edgelands and Urban Agriculture".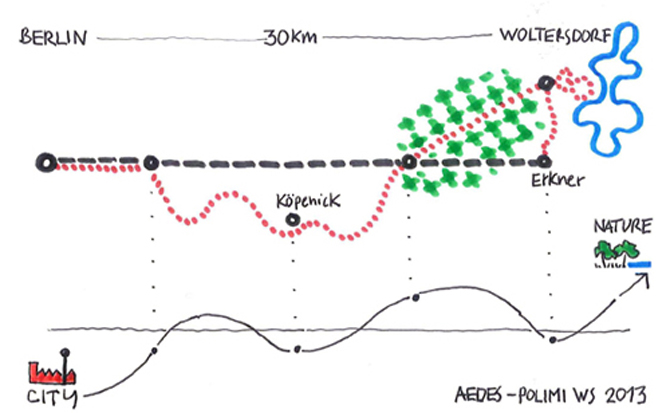 The study site is located in Woltersdorf, 35 km west of Berlin, which seems to represent a good opportunity for our activity: not so far from central Berlin, rich in natural and built interesting features, with the possibility to get some local support and interaction, and with the perspective to develop our relationship with ANCB campus in the next future. Woltersdorf is struggling to become a place to live rather than just being a habitat for people working in the metropolis or an attractive location for weekend tourists. The town has potential on many levels: a protected landscape (dunes, lakes, forest), sites for new developments, a growing population and excellent infrastructure: a challenging situation to experiment with innovative and sustainable concepts for livable metropolitan settlements.

Teaching team: Fabrizio Leoni, Corinna Morandi, Andrea Rolando with Matteo Paracchini and Paola Sturla


RESULTS
Please click here to view the collated results of the Design Studio.